Dentist In Lisbon, Maine
Lisbon, ME Dentist
If you are looking for a dentist in Lisbon Maine or the surrounding area, Mount Auburn Dental is your choice. Located just 14 miles from Lisbon High School. Once on Mount Auburn Avenue, we are right up the road from WalMart, and Home Depot.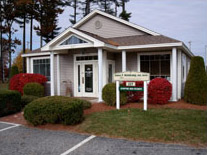 All the services you need, all the care you deserve. We are a small family dental practice, just outside of Lisbon, Maine. Although we are not large we have are committed to continuing education and the implementing the latest technology so that we can provide our patients with the best dental techniques available. We offer a range of expert services including Implants to Invisalign, Laser technology, One-Visit Crowns, Teeth Whitening, even Sedation Dentistry. Not all dental offices are the same, we invite you to experience Mount Auburn Dental.
For those who cannot afford dental insurance we have a plan available that might help Call us at 782-3971 for more details or to make an appointment.